Welcome to Duluth Chiropractic and Wellness Center
As featured in: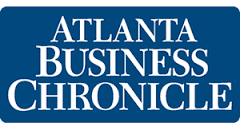 Located in the heart of Duluth, for over 28 years we have been dedicated to helping people achieve lasting pain relief and wellness. Our clinic specializes in Gentle Chiropractic Care, Wellness, Nutrition, as well as, treating Car Accident Injuries. We are experts in successfully treating Neck pain, Whiplash, Back pain, Headaches, Numbness/Tingling and much more.
The care we provide is a specialized blend of therapeutic treatments that appropriately fit your condition's specific needs including Gentle Chiropractic Care, Massage Therapy, Muscle Stimulation Therapy, Intersegmental Traction, Ultrasound, Cold Laser (LLLT), and Detox Foot-Baths.
Duluth Chiropractic and Wellness Center strives for excellence through superior patient treatment and satisfaction. We are inspired to come to work everyday by the amazing results we see on a daily basis. Our natural, non-invasive, drug free approach to health has helped thousands of people throughout the years improve their health.

Within our website, Duluth and surrounding area residents will find all types of health and wellness related information, including information about the doctor, our office and services, Chiropractic Care, Laser Therapy, Back and Neck pain, Auto Injuries, and much, much more.
If you have been in a Car Accident, our specialized Car Accident Doctors are some of the top in Gwinnett County at managing these conditions. If you have medical payments with your auto insurance carrier we will file claims as you are being treated for your car wreck. Medical payment auto claims are usually paid in full, with no deductible or co-pay necessary.
We hope you enjoy the information within our website and share it with others. Again, thank you for visiting http://www.duluthchiropractic.com/ and please contact us at 770-623-9291 with questions.